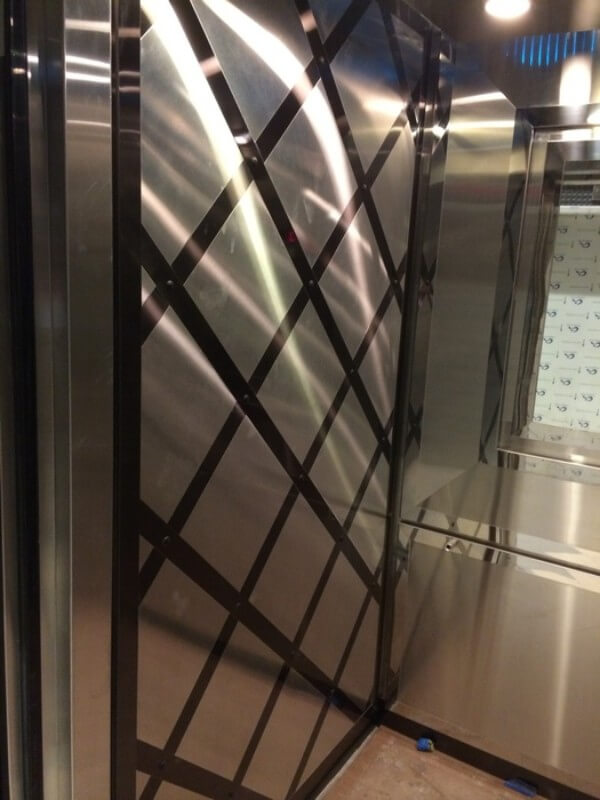 | Archer Hotel
Placed off 5th Avenue and West 38th Street, is the Archer Hotel in New York City. This boutique hotel is laden with elegant luxuries, and Metal Panels NYC is proud to see our work elevate these luxuries even further. The panels used for the sides of the elevator cabs are made from a #4 stainless steel inlaid with diagonal stripes of blackened stainless steel. Custom flat matte black rivets are then used to accentuate the intersections. The back wall of the cab is a picture-in-picture mirror surrounded by a thick frame of #8 mirrored stainless steel and satin metal. All of these elements come together to form a beautiful elevator cab, assembled using high quality materials provided by Metal Panels NYC.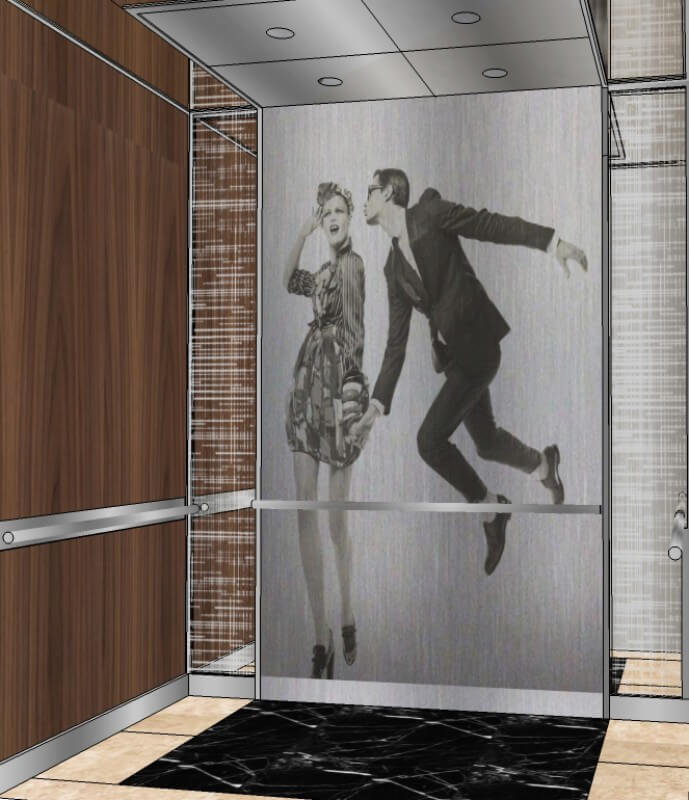 Renaissance Hotel |
Situated in Midtown, Manhattan is the Renaissance Hotel. Within this hotel sits a number of custom panels designed by Metal Panels NYC. On display is a few of our specially designed graphics panels. These panels can be embellished with any image a client may want. Here in the Renaissance Hotel, the graphics panels show off various images from years long past. Along with these graphics panels, we have also provided stunning mirror finish drop ceilings and wooden panels that with stainless steel insets that are fixtures of elevator cabs. The Renaissance Hotel is a perfect showcase of Metal Panels NYCs ability to envelop and exude the design language and aesthetic of any building we have the opportunity to provide our work with.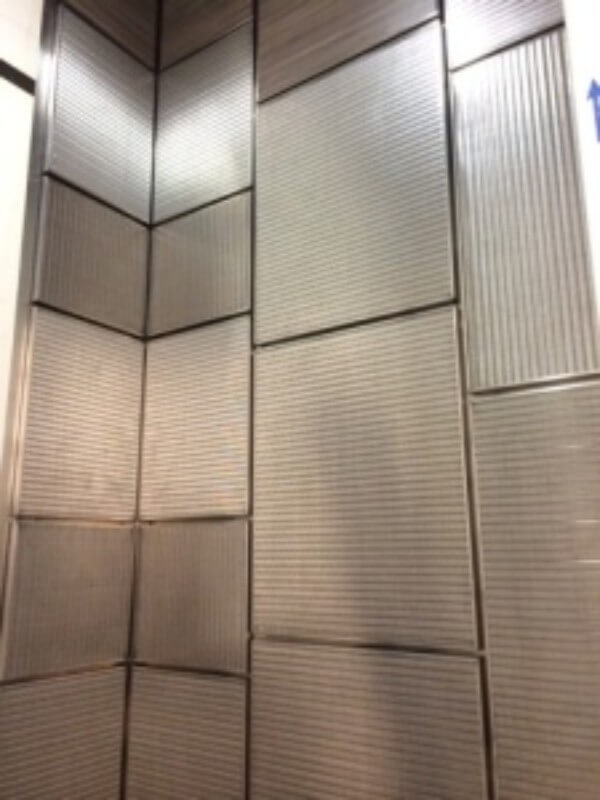 | Brooklyn Air
Inside the Brooklyn Air building located at 313 Gold Street, sits another project that Metal Panels NYC is proud to call their own. Cambridge Architectural Villa mesh metals are prominently on display beneath a four wall top frieze of designer laminate paneling. Along with these exquisitely machined panels, are custom etched glass mirrors, and a drop ceiling of unrivaled design and execution. Metal Panels NYC consistently raises the bar when it comes to providing truly unique paneling, which allows each project they work on to stand apart from competitors work.