Metal Punching
Punching is a process that uses a punch press to create a hole in a wide variety of materials from sheet metals to plastic sheets. This allows the opportunity to press an endless amount of design patterns into your material
Metal Design
Metal is an elegant way of expressing your properties identity.  Metal can be shaped, bent, twisted, and formed into countless configurations which means no matter what design you decide on, you are sure to achieve a wholly unique look.
Metal Finishing
Finishing is the process of changing the surface of a metal object in order to alter the appearance and/or durability of the product.
Metal Antiquing
Distressing metal is a decorative art form used to give your metal projects a distressed and weathered look.
Metal Cladding
Cladding is the bonding of different types of metals.  Cladding can be achieved by extruding metals through a die, or by rolling metals together under high amounts of pressure.
Metal Welding
Welding is a process that joins materials by causing fusion.  A base metal is usually melted and a filler is added to the joint to form a pool of melted material which then cools to form a joint.
Auto Cad/ Engineering Services on Site
AutoCAD is a commercial computer-aided design and drafting application.  This technical piece of software is easily navigated by our team of experts at Metal Panels NYC, in order to design complex blueprints to be machined.
Powder Coating
The main difference between powder coating and normal liquid paint is that the powder coat is applied electrostatically and then cured under a low heat.  It is usually used to create a hard finish that is tougher than regular paint.
Oil Rub Bronze
An oil rubbed bronze finish is a chemical process that gives your metals a darkened surface that resembles aged bronze.
Metal Refinishing
Refinishing is the process of changing the surface of a metal for the purpose of altering its appearance or improving its durability.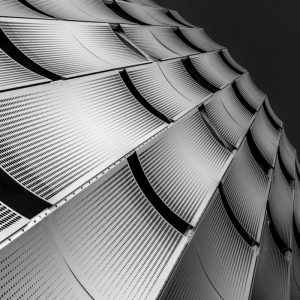 We at Metal Panels NYC use a variety of machines to accomplish the work of creating beautiful custom panels for our clients.  From the Press Brakes that bends metals into shapes with precise accuracy, to the Strippit LVD which punches, forms, and taps panels all in one place and the Squaring Shears which trims metals to proper specifications, we at Metal Panels NYC have everything we need to ensure that your job is done as efficiently and precisely as possible. 
Our state of the art machines can handle any job you can throw at it and our expert machinists will complete the job with more efficiency and attention to detail than anyone else you may hire can.  Metal Panels NYC is should be your only option when considering where to go to have custom paneling done for your project.  No matter the size of the project, we will complete the job with unrivaled thoroughness.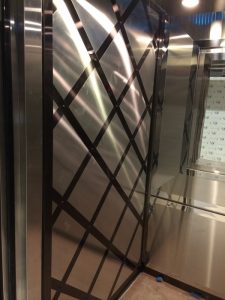 Our expertise at handling these machines and our ingenuity when it comes to design allows us to create truly unique paneling out of a variety of materials.  Among ourmany different panels, our backlit designs stand out brilliantly.  After a series of complex machining, we can apply a light to shine through the paneling that is sure 
to make your project stand out with more intensity than it could have before.  Our backlit panels are just one of the many unique ways Metal Panels NYC can make your project stand out.  Our paneling experts are capable of turning a multitude of materials into works of art that are meant to be marveled at. 
Metal Panels NYC can guarantee you that you will not find a competitor to us that can provide you with the same fit and finish that our panels come with.  Contact us today, so that we can get started on providing you with the elements to get your project completed with more elegance and detail than you can get elsewhere.